Explore The
Equipment & Tilt Trailers
Deck-Over Equipment Haulers
Haul more—from equipment to large cargo hauls—with a Deck-Over Equipment Hauler, designed with a deck that sits above its wheels to give you a wider platform and more ground clearance.
Low-Profile Tilt Trailers
Featuring a low-profile design that reduces the load angle, loading and unloading larger hauls has never been easier than with our Low-Profile Tilt Trailers.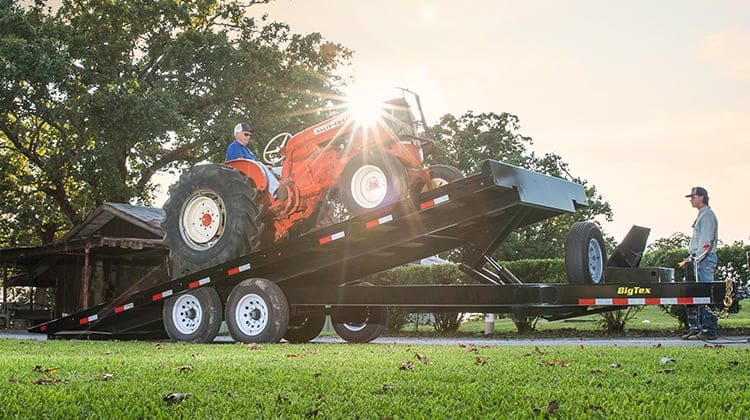 Deck-Over Tilt Trailers
Along with making loading and unloading easier, our Deck-Over Tilt Trailers feature a wider deck that allows you to haul larger loads and make more hauls.
Low-Profile Equipment Haulers
With a low-profile to reduce load angle and facilitate equipment loading and unloading, these haulers are built to handle equipment, take a beating, and do it year after year—keeping your machine ready for whatever's next.
Super-Wide Equipment Haulers
Combining the best of both worlds with a full-width and low-profile deck for easier unloading and loading, Super-Wide Equipment Haulers are durable and strong enough to haul it all, big or small.